The repute of PCL faculty is further evident from the eminent scholars of international standing that enjoy a foreign visiting status at the College. These Professors have extensive research publications and teaching experience to their credit. PCL students are provided with exposure to these distinguished academics, which presents to them a source of comparative thought and a wider application of law in the global context.
Dr. Prof. Marjoleine Zieck
Dr. Prof. Marjoleine Zieck has a doctorate in International Law from the University of Amsterdam that was awarded Cum Laude (the highest award in the Netherlands and rarely given to women).
Dr. Zieck is at present the Professor of International Refugee Law at the Amsterdam Law School. She previously was also the Director of the Amsterdam Graduate Law School and Vice Dean Amsterdam Law School. She is also currently the Extraordinary Professor of Public International Law at Pakistan College of Law.
Dr. Zieck is a regular visitor to the College and conducts for second year law students a certificate course on Fundamental of International Law. She also lectures on International Refugee Law at the College. Dr. Zieck has several published research papers to her credit and her latest work is a book on Refugee Law called "UNHCR's worldwide presence in the field; A legal Analysis of UNHCR's cooperation agreements".
Marilyn Mornington
Marilyn Mornington was awarded a scholarship to Notre Dame Convent and obtained an LLb from Sheffield University. She is a holder of several awards such as Harmsworth and Blackstone Scholar Middle Temple, Holt Shipping Scholar and was 6th in the Bar Finals of 1976 (Cherie Blair came first !). Barrister Mornington started to work in Liverpool in 1976 – 1994 specialising in Family Law. She was the first Barrister to be appointed as a District Judge at the age of 40. She is Chair Lord Chancellor's Department Domestic Violence Group, Chair Wirral Domestic Violence Forum, patron Wirral Children and Womens' Refuge, Chair Kids in Need and Distress. As a member of PCL faculty Judge Mornington conducts an annual course on Family Law.
Tanweer Ikram
Judge Ikram was called to the English Bar in 1990 (also admitted as a Solicitor of the Senior Courts in 1993) and was appointed to the Bench in 2009.
He sits on criminal cases in the Magistrates' and Youth Courts and is also authorised to hear family law cases in the Family Proceedings Court. He is a Visiting Fellow in Youth Justice at London South Bank University and is Member of the Law School Advisory Board of the University of West London of which he also holds an honorary doctorate in law (LLD).
Dr. Werner Menski
Prof. Dr. Werner Menski is a Professor of Law in the School of Oriental and African Studies, University of London. He has been a member of SOAS faculty since 1981 and is an expert on South Asian Laws. He has authored several articles and has a number of internationally acclaimed books on such subjects as Islamic Family Laws to his credit.
Dr. Menski has been a visiting senior Professor in PCL ever since its inception and has conducted research into Muslim Family Law whilst teaching in the College. He is a much respected Professor and a source of inspiration to the many PCL students he has taught.
Nadia Yakoob
Ms. Yakoob is an Associate in Fragomen Global Immigration Services, an international law firm practicing exclusively in immigration law, San Francisco. She is a graduate of the University of California, Los Angeles, London School of Economics and Georgetown University Law Center.
At Georgetown, Ms. Yakoob served as the Editor in Chief of the Georgetown Immigration Law Journal. After graduating from law school, she spent a year at the European Court of Human Rights in Strasbourg, France on a Fulbright Research Grant. Ms. Yakoob is admitted to the bar in the state of New York. Ms. Yakoob has lectured frequently on migration issues and is a Visiting Professor of International Law at Pakistan College of Law.
Raj Bhala
Professor Raj Bhala specializes in International Trade Law, International Business Transactions and Comparative Law. He is qualified from the London School of Economics, Oxford and Harvard Universities. Presently, Prof. Bhala is the Associate Dean for International and Comparative Legal Studies at George Washington University, USA.
He is also affiliated with the American Law Institute and the International Bar Association. For a number of years Prof. Bhala has been a visiting faculty member to PCL and in this capacity teaches in his area of expertise. His association with PCL has been a source of pride for the College and his continuous assistance to the students is held to be of great value by them.
Dr. Steven Flanders
Dr. Steven Flanders is a former Chief Executive of the Second Circuit, U.S, Court of Appeals, New York. As visiting faculty Dr. Flanders has lectured on aspects of American Constitution and the US. Judicial System.
Nick Olley
Barrister Nick Olley is Director of International Programmes at College of Law of England and Wales. He has considerable teaching experience in the areas of Company Laws, Stock Exchange Regulations and Takeovers. He is also a published Author of a book "Public Companies and the City".
Barrister Schona Jolly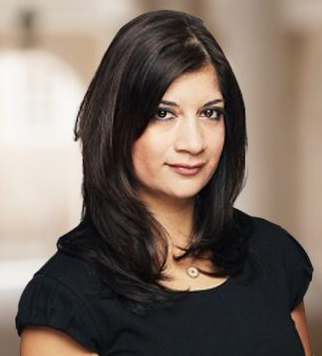 Barrister Schona Jolly is a graduate of Oxford University and obtained her LL.M from Brussels, Belgium. She is a successful practicing British Barrister and an human rights activist. In her visit to PCL she lectured on European Human Rights Convention and International Law along with conducting a course on Human Rights in context of European Law.
Michael Hartman
Mr. Michael Hartman is a visiting faculty at University of California, Berkeley amongst many other institutions. He is a lawyer specializing in Criminal Law and an activist. Mr. Hartman lectured in PCL on Jurisprudence, Criminal Law amongst other areas.
Arman Chak
Mr. Arman Chak is a Canadian National, who graduated from the University of Alberta with a major in Sociology and obtained his LL.B from the same University. He completed his LL.M in Justice Administration from Osgoode Hall Law School, Toronto.
As a qualified Canadian Attorney he has extensive experience in legal practice as well as teaching courses on Human Rights. He also has research interests and heads a research consultancy, which provides strategic information to governments, business firms and institutions in the area of administrative law.
Sarah Macdonald
Barrister Sarah MacDonald is Deputy Director of International Programmes at College of Law of England and Wales. She has a wide experience of teaching Criminal Law and Procedural Laws.
As a visiting faculty of PCL she conducted very successful training workshops on adversarial skills based upon the programme designed in College of Law of England and Wales.
Julie Dror Chadbourne
Ms. Julie Dror Chadbourne is a graduate of New York University School of Law and obtained her J.D and LL.M qualifications from the same Institution. She is a researcher, activist and lectures on areas concerning human rights with particular emphasis on women, minorities and children in developing societies.
As a visiting scholar to the College, she conducted research that was published in the Pakistan Law Review along with other reputable journals.